It feels nice to be on holidays, but it will end sooner or later. Wouldn't it be great to have a vacation all year round? But moving from one hotel to another can be tiring. You need a home, stability, and routine no matter how globe-trotting and novelty-seeking you are. Luckily, it is possible not to lose that sense of unusualness and even luxury. With a bit of ingenuity and a few simple adjustments, you can transform your apartment into a hotel suite! Here's some tips to help you out!
1) Unique Reception
Although you may not be welcoming guests for a while, you will enjoy this house every time you enter. Place high tables and designer consoles to create an elegant entrance. Place your favorite fresh-cut flowers in a large vase and choose colors and varieties. Small entrance? Create the illusion with a larger vase or wall mirror.
2) Choose the Right Fabrics
In addition to planning the space, it's also essential to stress on the importance of interesting furniture and furnishings. Fabrics like corduroy armchairs and contrasting piping are fundamental.
3) Home Bar
"Home bars" are another way to bring the atmosphere of a hotel suite into your home. Stick with a retro style, such as a contemporary design unit that doubles as a sideboard, or a drinks trolley inspired by the 50s and 60s.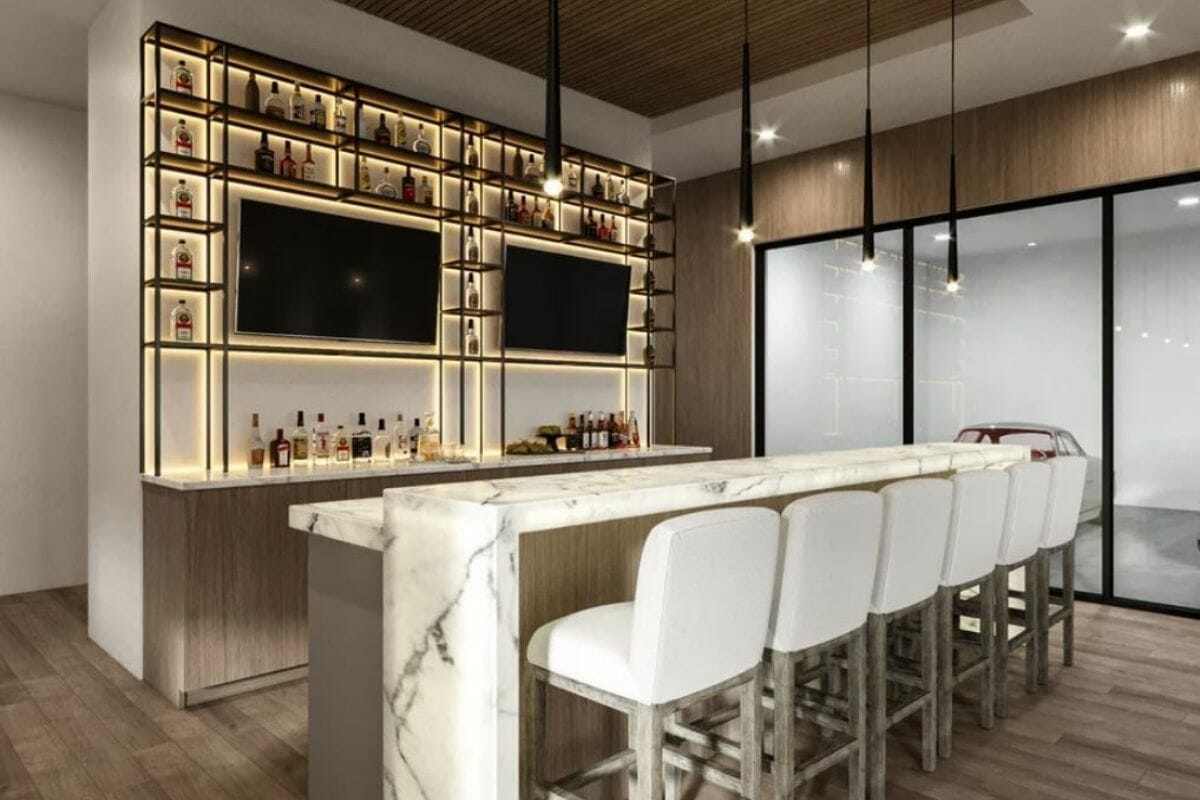 4) Collect and Display Art
Art is the final layer of any project, like punctuation for an artist. By arranging the artwork at the entrance, you can immediately create a unique atmosphere when you arrive home.
5) Manage Your Space
Bookshelves and furniture always play a role. Few people can live a truly minimalist life, so managing space well is the key to livability. A beautiful sideboard can help you store less attractive but necessary items.
6) Create Appropriate Lighting
Part of the fun of designing a hotel is thinking about how to change the space at different times of the day. The transition from "day" to "night" can be easily replicated at home. Choose lighting that can be adjusted depending on the activity and time of day. If you work from home, offer yourself the opportunity to transform your work environment into a brightly lit work environment during working hours and a more relaxed evening atmosphere at the end of the day.
7) Room Fragrance
What is it about a place that always makes you feel welcome? Exactly. Great scents linger in the lobby and hallways. Choose an elegant tray with nice perfume bottles, facial oils, aromatic soaps, etc. Buy room sprays, scented candles, and other scents that make you feel comfortable.
8) Turn Your Bathroom into a Spa
Be creative with your bathroom décor and lighting. In a luxury home, bathrooms should naturally be dazzling. To create a hotel-like atmosphere, keep a tray of your favorite products together. You could even place only bath salts, lotion, and cotton swabs.
9) Invest in Good Towels
You will always see fluffy towels when arriving at a hotel. Once you see it, you want to jump into the shower just to be wrapped in that towel. If you liked it so much at the hotel, why not bring a quality towel into your home as well? Indeed, there is probably a good reason for that.
10) Enjoy
Last but not least, reward yourself. One of the best parts of staying in a hotel room is feeling like you are pampering yourself.
Give yourself a little extra pampering by changing your eye mask to a silk one, choosing a soft bathrobe on a cold day, and occasionally adding a few fresh flowers.
By incorporating these methods from luxury hotels, you can create your own stylish hotel at home!