From Japanese minimalism to fresh pistachio tones and sun colors combined with pastels, the housing trends for 2021 vary, yet they all have one thing in common: serenity. The natural elements and refreshing hues are evident across all the trends and are ideal for helping you develop your own style! Let's have a look at them together!

Global
This year, things are also going global in our homes as we follow one of the interior design trends for 2021: combining furniture and accessories from Africa to Sweden to achieve a unique feel for the home. It involves using a rich color palette combined with earthy tones to form a gorgeous and subtle whole. The base of the home should be dark. Rich tones like chestnut red, indigo blue, and chocolate brown will all help in conveying a sense of security. Diverse materials such as raw wood with shiny satin, rough concrete, solid fabric and elegant brass can also be combined. The greater the contrast, the bolder the "wow factor."

Peace and Simplicity
Our love of simplicity and our need for peace and stability has never been stronger. The quiet trend takes your interior back to basics. Also known as japandi, this look offers a fusion of Scandinavian design and Japanese minimalism. In this home trend, you'll see lots of rounded shapes, light tones, and soft materials that work together to evoke a modest and calm atmosphere. The base color is white, interspersed with shades of beige, golden brown, and the occasional accent of milky blue. Light wood furniture, rattan or bamboo lamps, and soft plaids or decorative cushions with a smooth surface are perfect for this style.

Light and Pleasant Fabrics
In today's restless society, we value a beautiful home above everything else. This includes light colors, rounded shapes, and comfortable fabrics such as wool and linen. These days, there is always something rounded alongside straight shapes to give a contemporary look to the living space. This style is also known as Bright Bubble, which means calm and a clean or fresh start. The outcome is a new home in which soft, elegant, and simple elements have a crucial role to play.

Bring Sunshine Into Your Home
Bring the warmth of the sun into your home with the sunkissed home trend. Using cream colors as a base and bright colors such as pink, yellow, and orange will create a warm and safe atmosphere in the home. Combined with shimmery fabrics and romantic accessories, it can also look like a shimmering sea at sunset. Think of stained glass vases, pearly bowls, candles, and beautiful dried flowers to include in this style. Accessorizing with purple accents, stripes, and pastel shades adds innovation and make this home trend perfect.

Make Your Home Bloom
Thanks to the Bloom trend, you can make your home bloom visually. This year, green is re-emerging, but as a fresh shade of pistachio green. Feel free to pair it with assorted shades of green and, of course, with natural greenery. After all, beautiful plants are a must in this trend! Adding a touch of pink and black accent here and there to this interior craze will also give your home a playful touch and a slightly spicy feel. To top it all off, place rattan and bamboo furniture.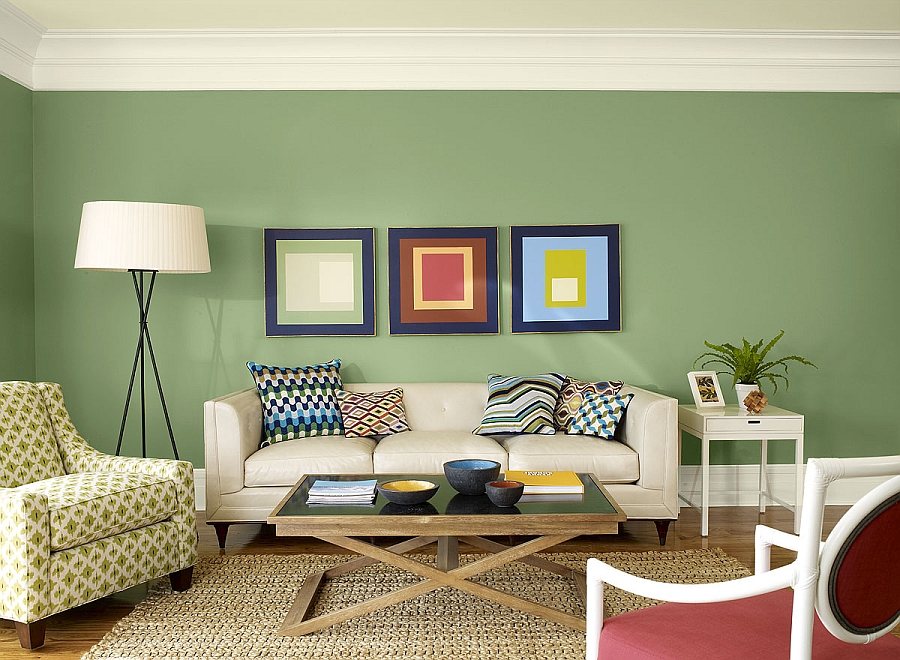 Countryside Style
This trend, formally referred to as the "rural core" or "cottage core," shares many characteristics with the evolution of suburbanization, that is, the movement of people from urban to rural areas. In fact, the trend began in early 2020, born out of a strong need for security, space, tradition, and closeness shortly before the first lockdown. Needless to say, it's no surprise that this trend is only gaining popularity.
Working within this style includes giving a homey and cozy feel to the home with floral patterns and vintage interior designs. The materials used should mainly comprise wood, leather, linen, crochet, and accessorize with indoor plants.
Which among these contemporary designs are you incorporating into your home this year?