When it comes to interior design, you can get advice from Google, interior design magazines, and drawings around you to make your home your favorite place. Ideally, you can get a good interior designer to come to your house, but you can often have a limited budget.
However, being careful with your wallet doesn't mean that you can't live in a luxurious space. If you want to build an elegant home but don't know where to start, here are 9 ways to make your dreams come true without looting your bank account.
1) Hang Your Curtains High
Luxury homes often have high ceilings. You can mimic this effect by hanging your curtains as high as possible, and this will make the ceiling seem higher and more glamorous.
2) Place Striking Lamps
One of the essential things that can change an apartment or house is the lighting. Lamps have a massive impact on a room's overall aesthetics and atmosphere, so they are a great base to start decorating. Look for a striking design and choose a large and luxurious one to accentuate your elegant interior.
3) Decorate With Lots of Fresh Flowers
You can't go wrong with this classic piece. Placing many fresh flowers in your living room can transform a dull and dreary space into a rich and luxurious one with lots of colors. Too expensive? Then put a single flower in a thin vase or pick your own flowers.
4) Use Faux Fur
A beautiful faux fur rug is almost indistinguishable from the real thing, but you don't have to feel guilty about this. Buy a large rug and drape it over your bed or sofa for the ultimate in luxury and opulence.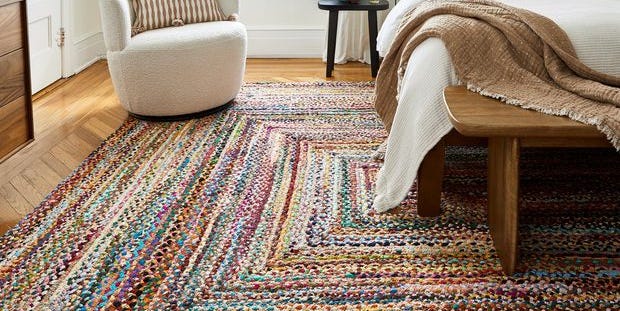 5) Use Textures and Patterns
Patterns will keep your interior from being flat. Look at vibrant colors and patterns and see if you can cover even the lampshade. If you need the help of an interior designer, consult a professional for expert advice!
6) Redecorating and Cleaning the Bathroom
Bathrooms are often a design disappointment in many homes. Avoid aggressive styles and make your bathroom clean, neat, and modern. Always use the same color for fabric and towels and choose matching accessories. If you clean regularly and eliminate clutter, you will have a serene and luxurious bathroom.
7) Add Art
If you like to take your pictures, you can print them and put them on the wall. However, if you don't have enough artistic inspiration, you can also invest in stylish prints and hang them in your hall, bedroom, or living room.
8) Living Room Curtains
Windows can be difficult to provide proper coverings for. This is because window coverings need to serve several functions. They must give the window a design and make sure that the window coverings look beautiful, mainly from the inside and outside. Window coverings may also play a role in keeping out the sun. You can never go wrong with roller blinds or Roman blinds. Do you want more attractive and luxurious window coverings? Then choose the classic luxury blinds, pack them well and choose heavy quality ones such as velour. In addition, make sure the curtains fall neatly to the floor. This will give you a feeling of richness and luxury.
9) Statement Colors
You don't have to replace all of your furniture to make your home more luxurious. With just a few accessories, you can create an entirely different atmosphere. Choose a deep color such as dark blue or burgundy and reflect it in your cushions, plaids, and lampshades. You can also paint a track on the wall in that color.
Share your thoughts with us in the comments below!